Instantly Search Vehicles Using VIN/Plate Lookup
With Torque360 auto repair shop software, get vehicle information instantly using VIN and plate numbers at the click of a button.
Save minutes on every check-in

Perform more accurate parts lookup

Reduce costly errors when ordering parts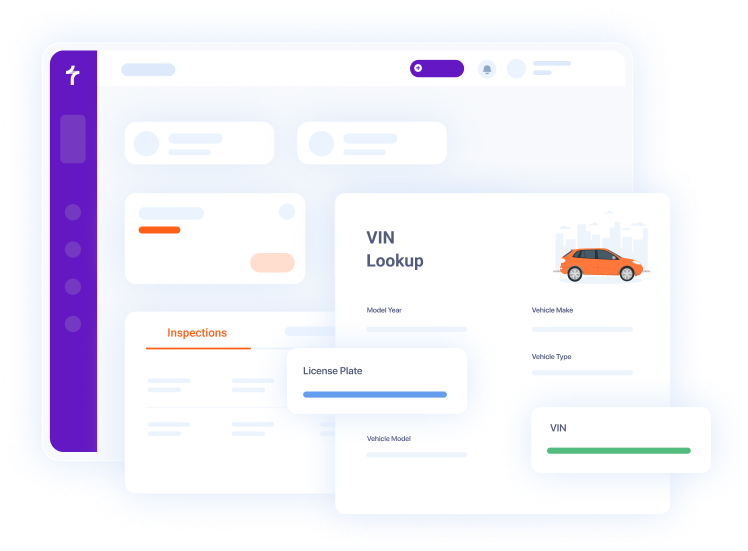 CARFAX QuickVIN
Torque360 is integrated with CARFAX features for all of our customers. You now have access to valuable time-saving tools, visibility into vehicle service history and more, at no additional cost – it's all part of your current subscription plan.
With over 65,000 shops already using these tools to grow their business, all of our customers can use QuickVIN to their advantage.
Your system is now set up with:
CARFAX QuickVIN to instantly convert license plates to VINs

CARFAX Service History Check to view a full-service history

Credit on the CARFAX Report for service work performed at your shop

Advertising in the CARFAX Shop Locator
CARFAX Service History Check Overview
Access to every CARFAX Service Record, regardless of which service shop performed the work.

Make Better Service Recommendations
by identifying unperformed maintenance during check-in

Build Customer Confidence
with trusted information from CARFAX

Increase Ticket Averages
by turning your technicians into trusted advisors with the power of the CARFAX data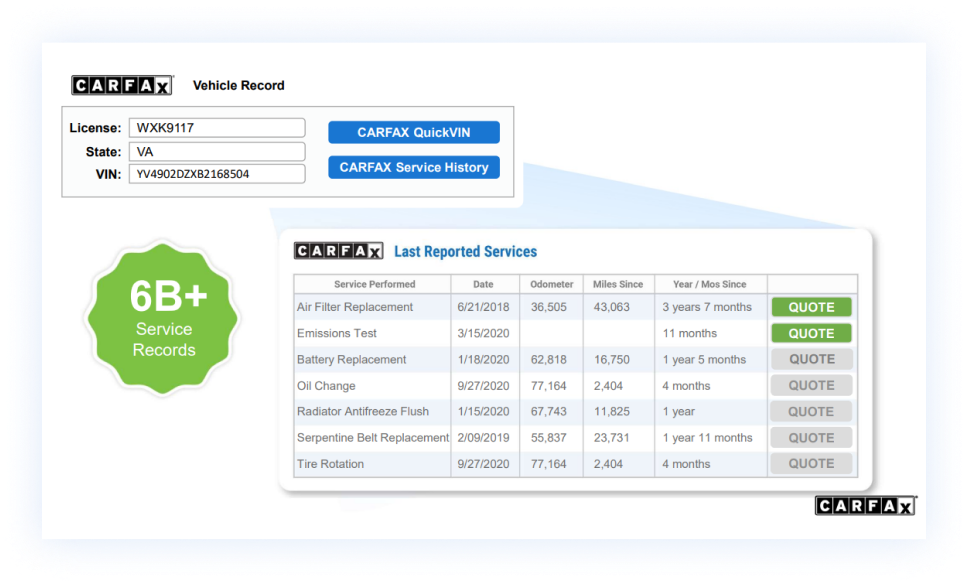 How to use CARFAX with Torque360